16 Oct

September 2014 News

Highlights for September focus on our staff and their dedication to our mission and the people we support.  

Everas has more than doubled in size both in our Residential Programs and in our Day Services programs this past year.  This has been possible due to the hard work and collaboration of our teams throughout the agency, both on the front line in client services, and in our support departments such as HR, Training, IT and Housing.  The teamwork and interdepartmental support demonstrated by Everas staff has been tremendous and continues as we progress our mission to provide services that people with disabilities need to participate in the community.

September 9th through the 13th was Direct Support Professionals week, which celebrates the dedication, accomplishments and hard work of Direct Support Professionals throughout the country. In New Jersey, Governor Christie issued a proclamation on behalf of DSP Week noting, "every day in New Jersey more than 30,000 men and women work as Direct Support Professionals, providing exemplary and critical care to hundreds of thousands of children and adults with disabilities…"

Our direct support positions – Residential Specialists and Critical Co-workers – are on the front lines every day, working to improve the quality of life of the people in our care. For each day of the week, Everas randomly selected one member of our direct support team to receive a small gift in recognition of their work on behalf of the clients they support.

Our winners were Residential Specialist Symoni Banks, Residential Assistant Manager Kerry-Ann Jean-Baptiste, Critical Co-worker Patricia Bobrowski, Residential Specialist Angelina Okoli and Residential Specialist Nikita Dorsey.

The Board Staff Social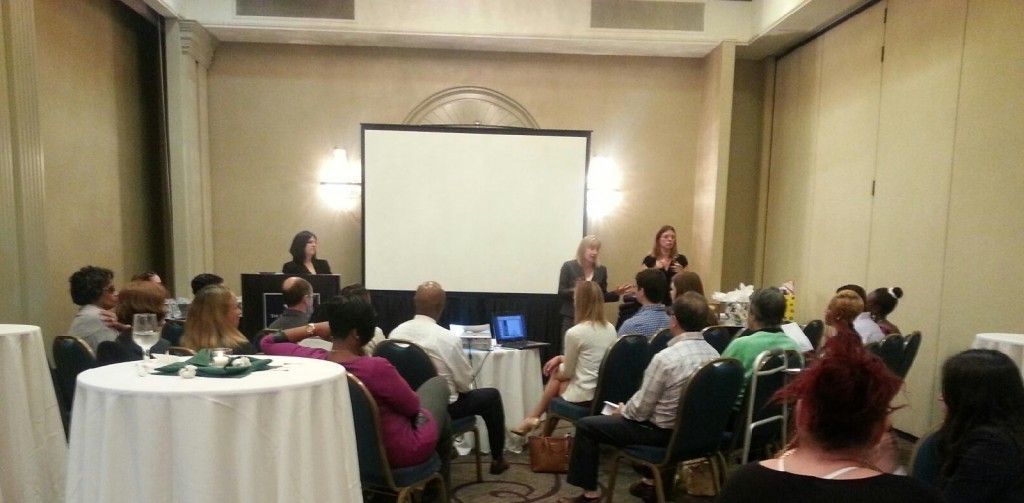 September 29th was Everas' annual Board Staff Social.  Team members from the entire agency gather together in support of our Employee of the Year Honorees and have an opportunity to meet employees from varied departments and programs as well as our Board Members.   All staff are recognized for their years of service to the agency, and their contributions as staff trainers and committee members.  Staff at milestone years, receive a small gift to commemorate their time at the agency.
This year's award winners are:
Larry Nagy, Critical Co-Worker Our- Co Somerset
NEW EMPLOYEE OF THE YEAR
Described as someone who is very caring and always willing to help others, Larry has established himself as a stand out employee through his kindness to both the individuals we serve and his coworkers.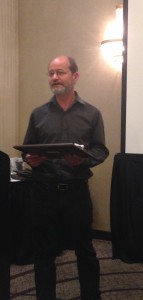 Jose Ramos-Estevez, Residential Specialist, Piscataway GH
PART TIME EMPLOYEE OF THE YEAR
Jose was nominated by several of his peers due to his high level of commitment to the people in our programs. He is reliable and his coworkers consider him a leader and role model.  Jose demonstrates Everas core values of care quality and respect in his daily work and interactions with Everas clients and in the community.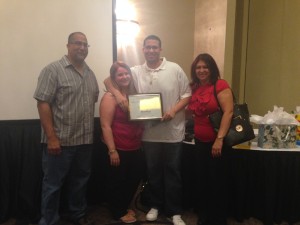 Daniel Klim, Residential Coordinator
FULL TIME EMPLOYEE OF THE YEAR
Daniel's hard work and commitment to the people we support and our programs was echoed in the many nominations he received.  Compassionate, understanding, organized, and willing to do whatever it takes were some of the characteristics that team members used to describe Dan. His leadership and contributions to Everas programs have been outstanding and his dedication has direct impact in the lives of the people we support.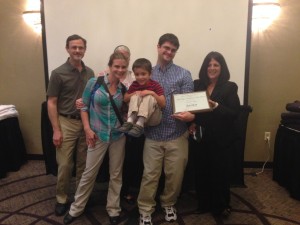 Congratulations to our award winners and thank you to everyone who participated by submitting nominations.