23 Dec

Everas Clients Wrap Gifts for Inclusion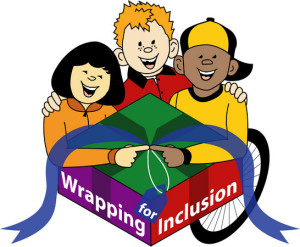 Everas Community Services Day Program, Our-Co, is a community based program with four locations throughout the state of New Jersey. At Our-Co, community work experiences are sought for our clients: adults with intellectual and developmental disabilities, sensory impairments, and other specialized needs. We work to develop skills, identify areas of interest, and reduce barriers to participation. Activities at Our-Co also include community volunteer experiences so that Everas clients can make meaningful contributions to organizations in need. One such opportunity was Wrapping for Inclusion.
Each year during the holiday season, National Inclusion Project volunteers across the country wrap gifts in malls and retail locations to increase awareness of the importance of inclusion in our communities, while changing perceptions of disability. Passersby can have their holiday packages wrapped by making a donation to the Project. Proceeds support National Inclusion Project programming to bring children with and without disabilities together through the Let's ALL Play initiative.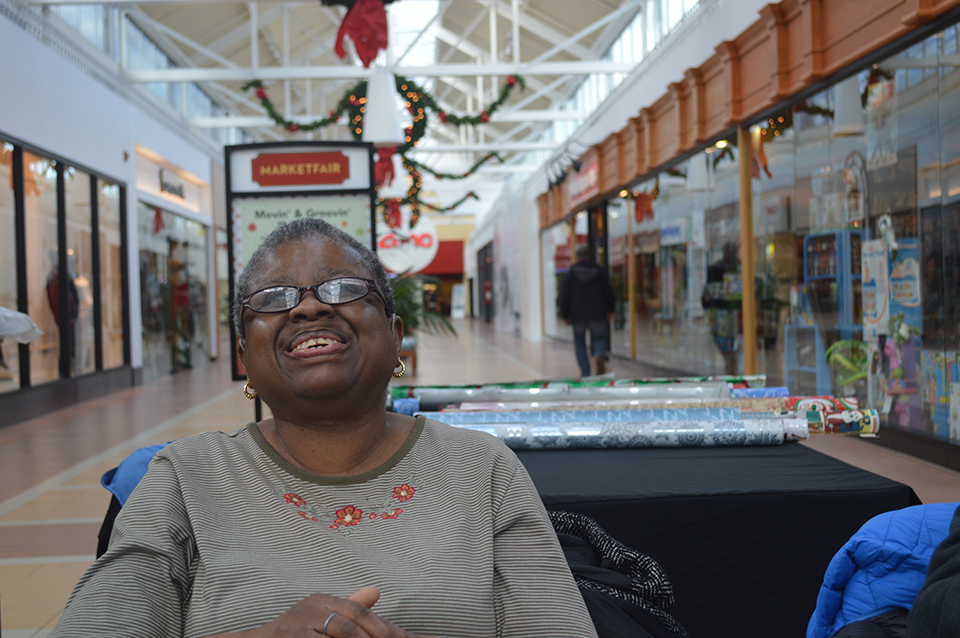 On December 15th, Our-Co Somerset clients were among the many volunteers who wrapped for inclusion across the country. They worked alongside other volunteers in the center court of the shopping mall, next to Santa and his helpers. Volunteers did such a fine job they were invited back by Santa to have their pictures taken free of charge. While a busy schedule prevented our return, this gesture of holiday cheer was much appreciated.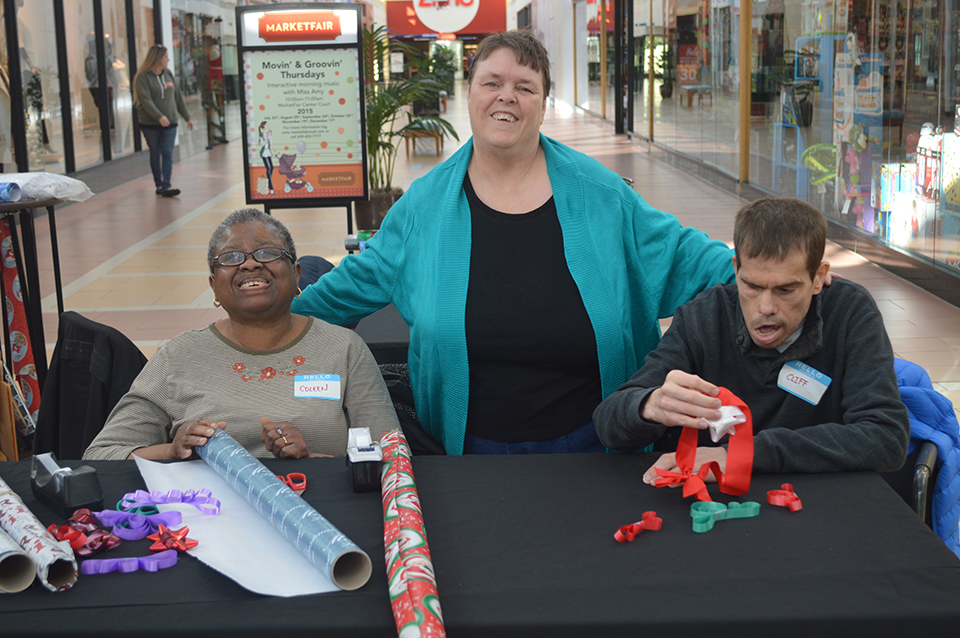 The partnership that has resulted between The National Inclusion Project and Everas is a particularly special one because individuals with disabilities are helping to ensure a more inclusive society for children in generations to come, affording others the opportunities they were not necessarily provided as children. We are eager to participate again next year!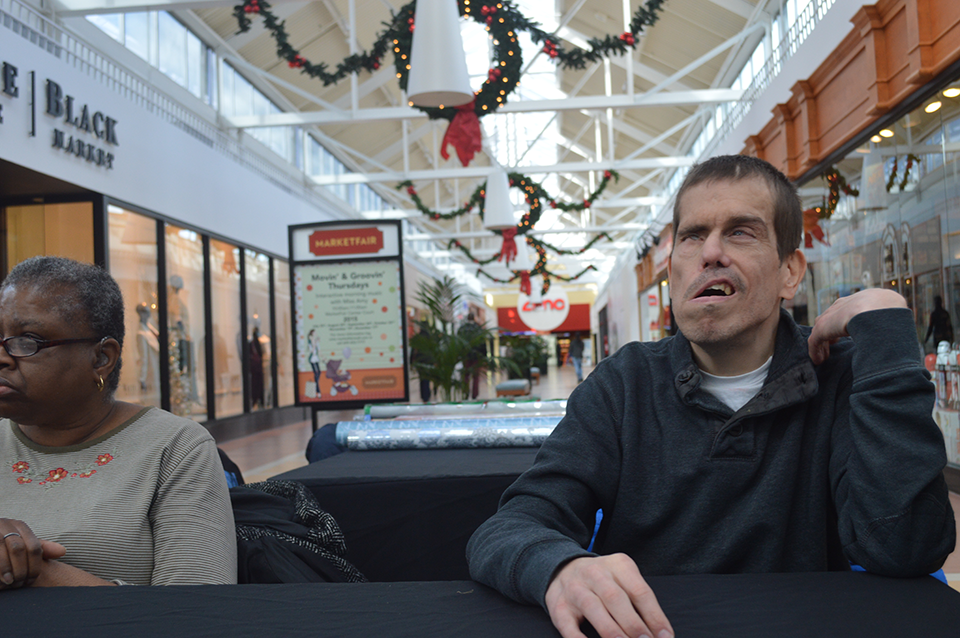 A special thanks to area coordinator Angie Gincel, Santa and his helpers at the Market Fair Mall, and the National Inclusion Project for a memorable volunteer experience. To contribute to the National Inclusion project, visit their website. To support Everas Community Services programming, please consider making a donation to our Holiday Giving Campaign.